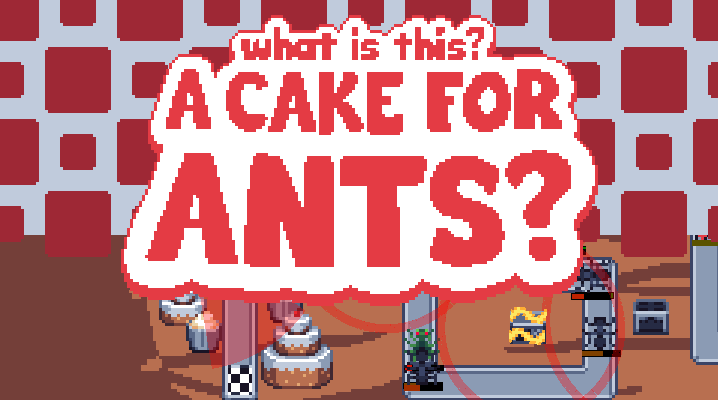 [LD40] What is this? A Cake for Ants?
A downloadable game for Windows
Ants and other critters want to eat your hard earned cake!

Defeat them with microwaves, toast and various kitchen appliances in this tower-defense style game. Can you reach wave 25?

Controls:
- Resize with "M"
- Restart the game with "R"
Left Mouse Button:
- Drag Units to buy them
- Rotate Units
Right Mouse Button:
- Pan around the board
- Click on units to sell them for half price
Spacebar or "Start"-Button: Start Wave
If an ant get's takes too long on the way to it's goal,
you can hold CTRL to speed it up. (This does not
speed up your units, though!)
Download
Download
What is this? A Download for Ants?
4 MB